In 2016 the service was transfered to Veolia to continue to grow and provide the dedicated collection service in the greater Hobart area. Please contact Veolia directly to sign up for weekly, fortnightly or 4 weekly collection of your food and green organics service:
Helping to make your sustainable lifestyle easy and convenient with the food and garden organic waste (resource) collection service for the greater Hobart area, see what customers have to say:-
Overall we are really impressed with the service and very excited by the concept. Being able to add garden and kitchen waste has been a big bonus for us as we produce more than our conventional compost bins can cope with. We love the fact that we have the convenience of disposable nappies with less environmental impact and we are recommending the service to everyone we know.
Lee, South Hobart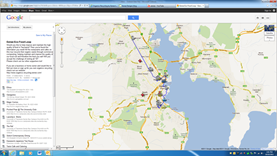 Eenee Eco Food Loop
Would you like to help improve and maintain the high quality of food in Tasmania? Then you've found the information you need! All the restaurants and cafe's on this tour recycle their organic waste through commercial composting, helping maintain and improve the quality of our local soil and therefore the food you eat! Will you accept the challenge of visiting all of them? Click on this Google map to find them.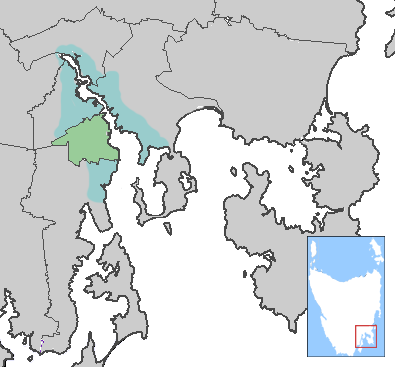 It is so easy, just look at what you can include:-
THESE ITEMS CAN GO INTO YOUR EENEE ORGANICS RECYCLE BIN:
All organic waste
All food scraps, including meat, bones, oyster shells, pawns, lobster, fish

Grass clippings and leaves, flowers and weeds
Soiled paper or newspaper (including tissues and soiled kitchen paper towel)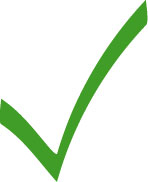 Animal waste (dog poop)
Prunings, twigs and small branches <10mm diameter, Noxious weeds
Eenee Compostables nappies
Weenees compostable pads
Compostable bags
THE FOLLOWING ITEMS MUST NOT GO INTO THE EENEE ORGANICS RECYCLE BIN:
Treated timber
Stumps or large branches


Plastic bags or 'degradable' bags e.g. EPI treated bags
No plastic items e.g. bread tags, cigarette butts
Garbage or items suitable for recycling
Glass or metal
Any other nappies or 'claimed' Eco or biodegradable nappies
Organic waste collected through this service will not be shredded prior to composting, so it is important not to send larger tree branches. Trimming's with stems less than 10mm in diameter, e.g. hand clipped roses and hedge trimmings along with lawn mowing green organic materials are all suitable.